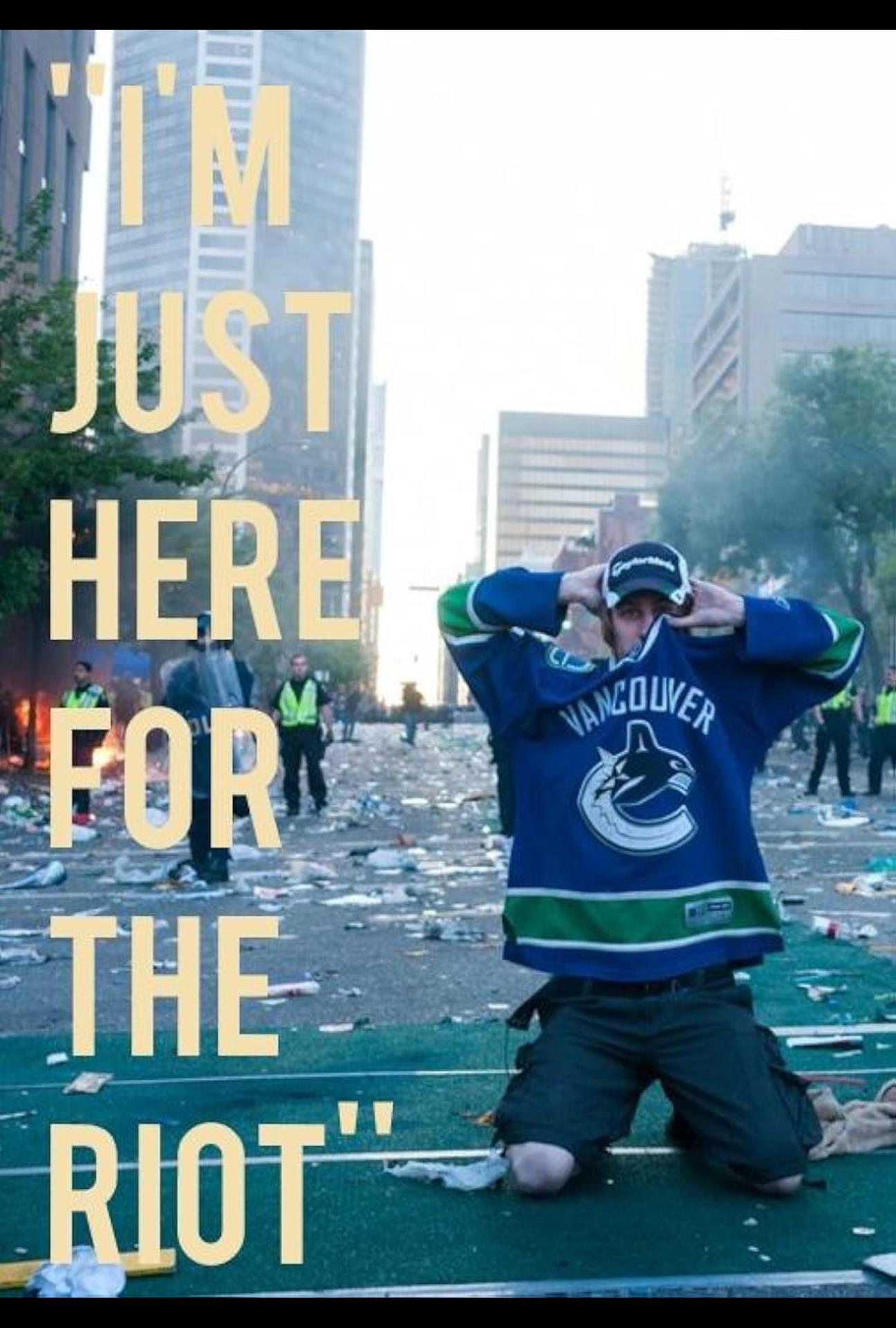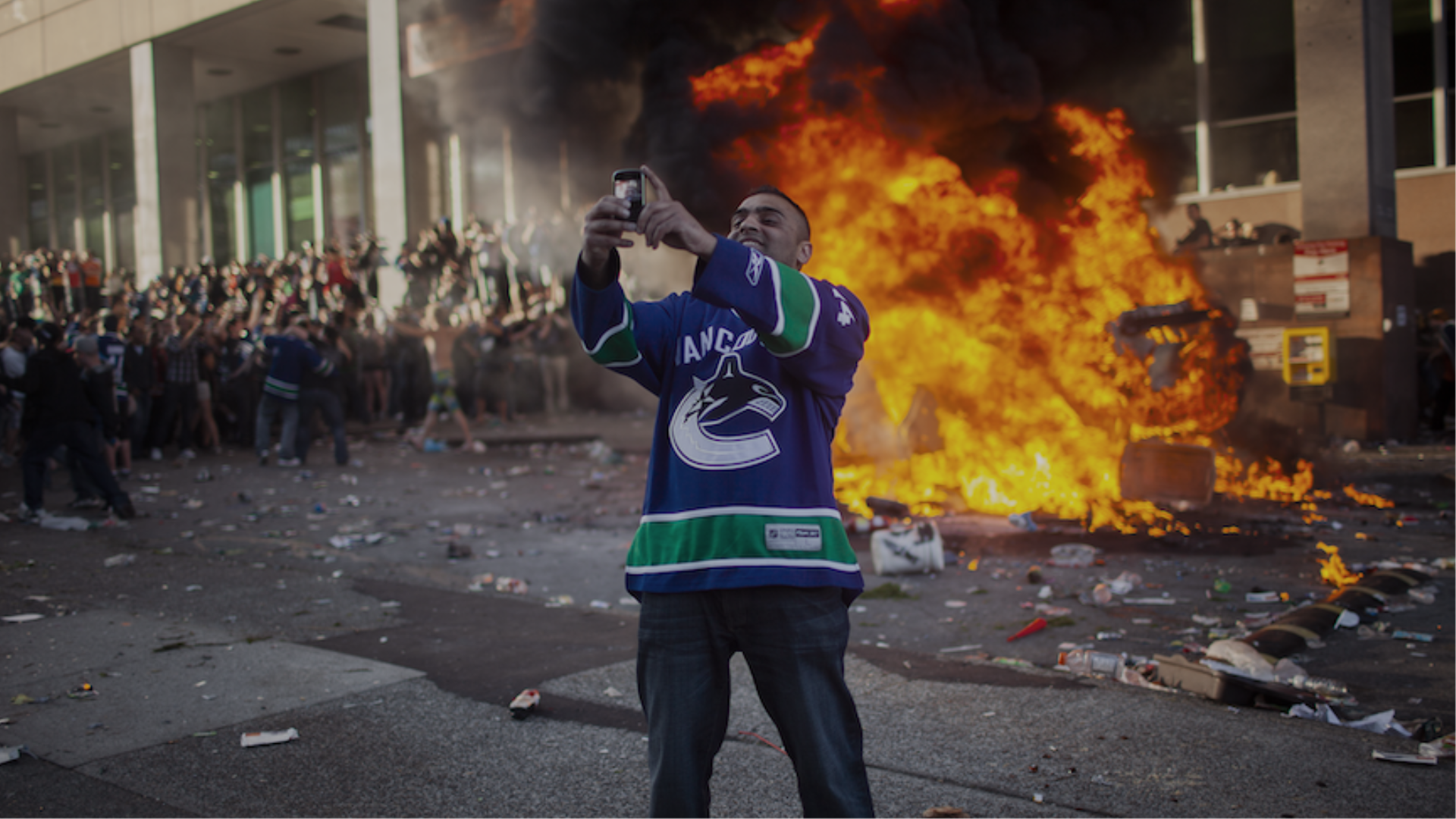 I'M JUST HERE FOR THE RIOT
On June 15, 2011, we witnessed Vancouverites' capacity for anarchy. Hours after the Vancouver Canucks lost Game 7 of the Stanley Cup Final, there was panic in the streets, shattered glass on the sidewalks, and smoke and pepper spray in the air as rioters left police cars ablaze and laid waste to blocks of downtown. As thousands of smartphone photos were posted online in the wake of the mayhem, social media platforms became the equivalent of old-fashioned "Wanted" posters. It turned out that concerned citizens' handheld devices had unwittingly turned them into Big Brother.

In this absorbing documentary, Kathleen S. Jayme (The Grizzlie Truth) and Asia Youngman revisit the events of that chaotic night through interviews with the likes of Roberto Luongo, Jon Ronson, and Alexandra Samuel, and track down several of the then-young offenders who became the poster children for the riots and paid mightily for their misdeeds. In doing so, they make the compelling argument that mob mentalities flourish as readily and destructively online as they do in the streets.
Kathleen Jayme,
Asia Youngman
Login to add to watchlist