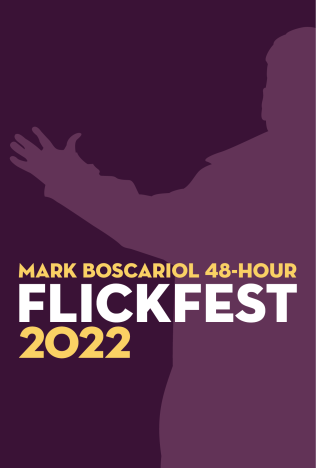 MARK BOSCARIOL 48-HOUR FLICKFEST 2022
MARK BOSCARIOL 48-HOUR FLICKFEST

Named in honour of WIFF founder, Mark Boscariol, the 48-Hour FlickFest consists of a slate of short films shot and edited by local filmmakers and film lovers over one weekend. FlickFest is an intense, hyper-local movie-making challenge. Supplied with a line of dialogue, a character trait and a prop, filmmakers are given 48-hours to submit their films. This is a juried competition and the screening includes award presentations.

Presented by Rose City Politics

FRIDAY NOV. 4, 8:30 P.M., CAPITOL THEATRE (PENTASTAR)

Jury:

Chris Holliday
Director of Special Event Programming
Jacob Burns Film Center
New York, USA

Chevis LaBelle
Film Production Coordinator
SXSW
Texas, USA

Gabriele Salmoni
Composer for Film, Television & Games
Bologna, Italy

FLICKFEST STREET PARTY

Join us in WIFF Village down the street from the Capitol Theatre after the ceremony for a licensed party presented by Element Entertainment. Admission is free.
Login to add to watchlist