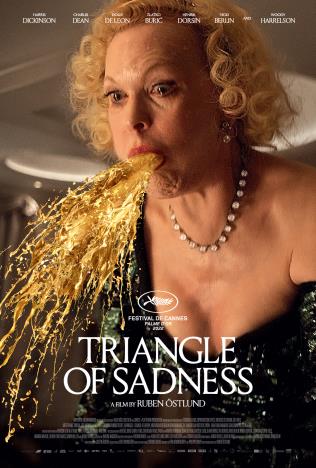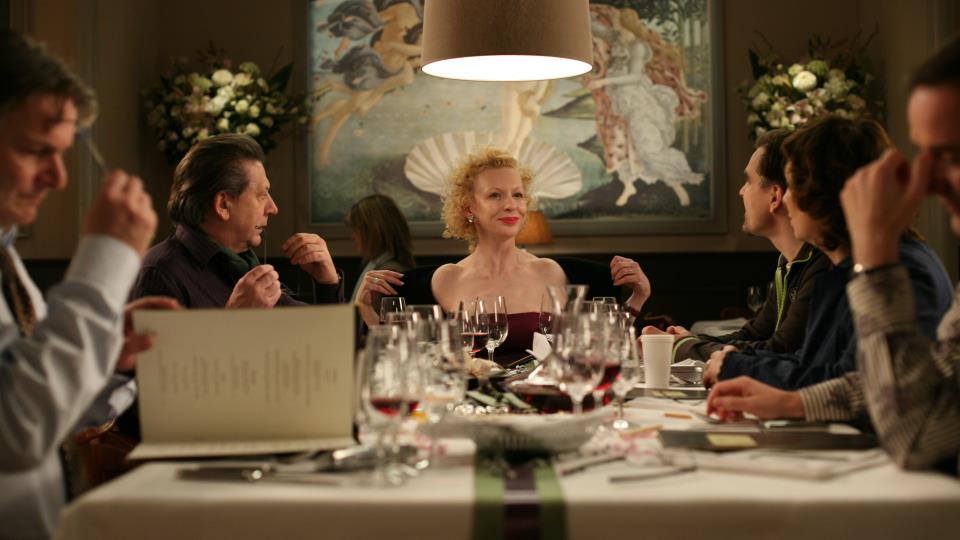 TRIANGLE OF SADNESS
In Ruben Östlund's wickedly funny Palme d'Or winner, social hierarchy is turned upside down, revealing the tawdry relationship between power and beauty.
Celebrity model couple Carl (Harris Dickinson) and Yaya (Charlbi Dean) are invited on a luxury cruise for the uber-rich, helmed by an unhinged boat captain (Woody Harrelson). It is a ship of self-destructive fools who believe themselves invincible due to their money and power. The captain leads as privileged and wasted a life as his passengers, yet espouses, ad nauseum, the virtues of Marxism. What first appeared instagrammable ends catastrophically, leaving the survivors stranded on a desert island and fighting for survival.
The incendiary final chapter expands the scope of the film, exposing how our addiction to comfort and, especially, power over one another lays waste to common sense and the last vestiges of altruism.
A troubling, gleefully misanthropic social satire, Triangle of Sadness will spark endless debate — and no doubt wreak havoc on the cruise industry.
Login to add to watchlist