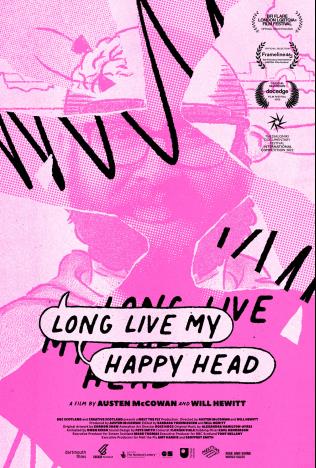 LONG LIVE MY HAPPY HEAD
Gordon is a Scottish comic book artist with an inoperable, incurable brain tumour. By making autobiographical comics about his experience, he is able to communicate his thoughts and reactions to cancer in a medium and a language that is disarming, accessible and inviting.
Approaching his 40th birthday, Gordon has found the love of his life, Shawn - a warm-hearted and protective American man who lives in Bath County, Virginia. Although his previous comics looked at his own personal experience, for his next book Gordon has chosen to focus on the people who look after people with cancer - the carers.
Long Live My Happy Head is a film about cancer and comic books, but it's fundamentally a love story. This film immerses the audience in Gordon's world, and reveals how art, love and a sense of humour can soothe our deepest fears of mortality and losing the people we care most about.
Austen McCowan,
Will Hewitt
Login to add to watchlist