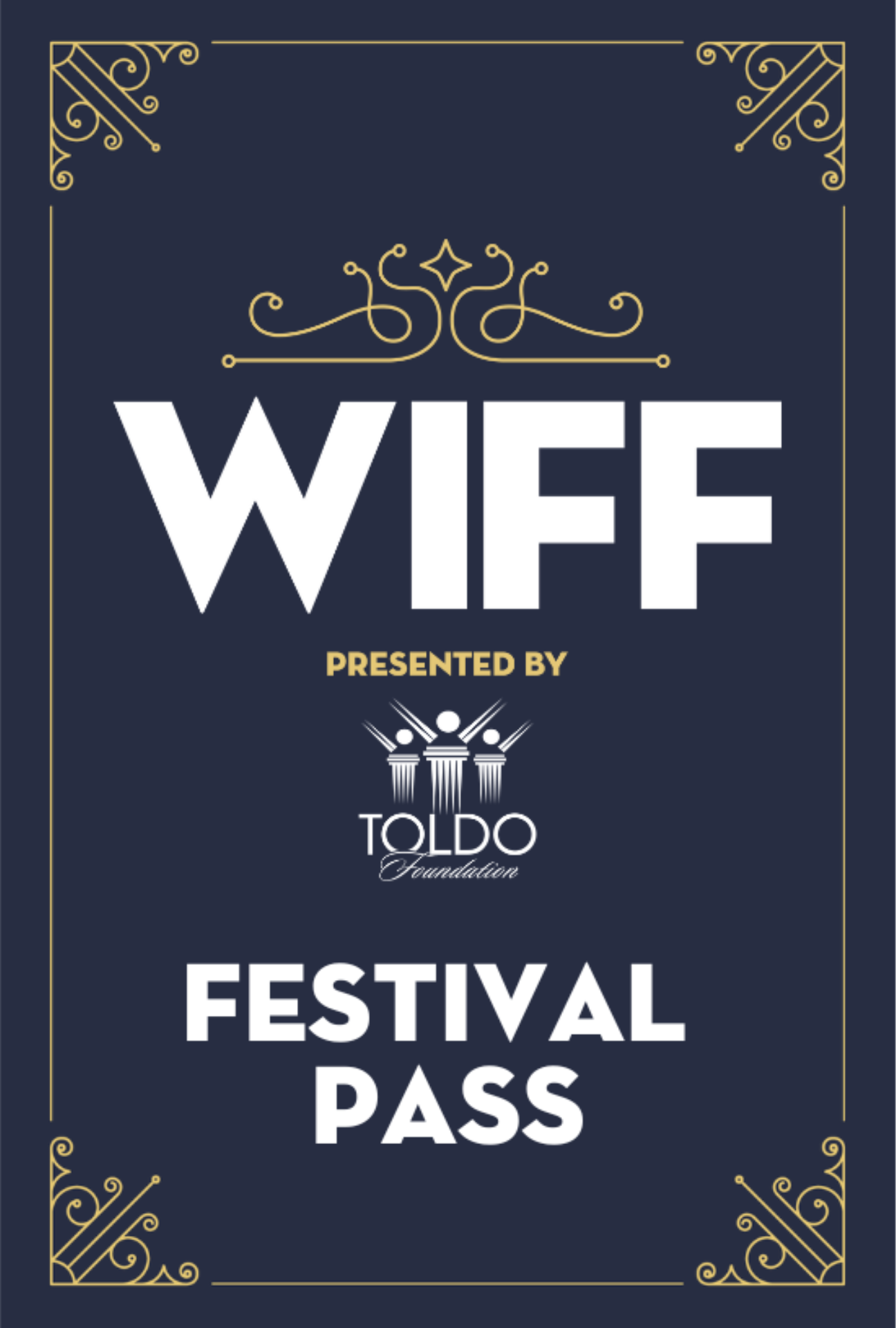 2023 FESTIVAL PASS (Valid from Oct. 26 - Nov. 5)
Get ready to unlock the ultimate movie-watching experience with the exclusive WIFF Festival Pass. With this pass in hand, you'll have the keys to a cinematic wonderland, featuring over 300 screenings that span the full spectrum of storytelling.

Price:
$130 for Students (must show valid student ID)
$340 for Adults

Pass Details:

Available for Purchase: Secure your pass online starting Oct. 5 or visit the Box Office from Oct. 19 to 25, daily from 12 PM to 6 PM (for advanced sales). The festival itself runs from Oct. 26 to Nov. 5.

More Access to WIFF: Your pass will entitle you to One ticket per regular screening, per time block. This pass is not a ticket. An individual physical ticket obtained at the WIFF box office will be required to enter a screening. Valid from October 26 - November 5, 2023.

Redeemable for Individual Film Tickets: Starting Oct. 25 (a day before the festival begins), you can redeem your pass for individual film tickets. Collect tickets for two days of screenings at a time for your convenience.

Pass Policies and Procedures:

Pass Redemption: If you purchase your pass online, remember to visit the Box Office at 109 University Ave. W (ArtCite), just two doors down from the Capitol Theatre, to redeem your ticket for a festival pass and an exclusive lanyard. Online passes can be picked up at the Box Office starting Oct. 19.

Comprehensive Coverage: Your pass will entitle you to One ticket per regular screening, per time block, except for select special screenings: Opening Night Film ($35), Closing Night Film ($35), Centerpiece Film ($35), and Women of WIFF ($100).

Student Discounts: If you're a student, don't forget to bring your valid student ID when purchasing and picking up your pass. We've got special deals just for you!

ID and Pass Verification: For every pass ticket pickup, you'll need to show a valid ID and your festival pass. It's all part of our commitment to ensuring a seamless and enjoyable experience for you.

Pass Holder Station: During the festival, we've designated a station just for pass holders. It's your hub for hassle-free ticket collection!

FYI:

Reserved Tickets: We set aside a special allocation of tickets exclusively for pass holders. You're guaranteed a seat, so you won't miss a moment of movie magic.

Massive Savings: If you're planning on savoring more than 17 films, the Festival Pass is your ticket to tremendous savings. With over 300 screenings to choose from, your cinematic adventure awaits!
Login to add to watchlist