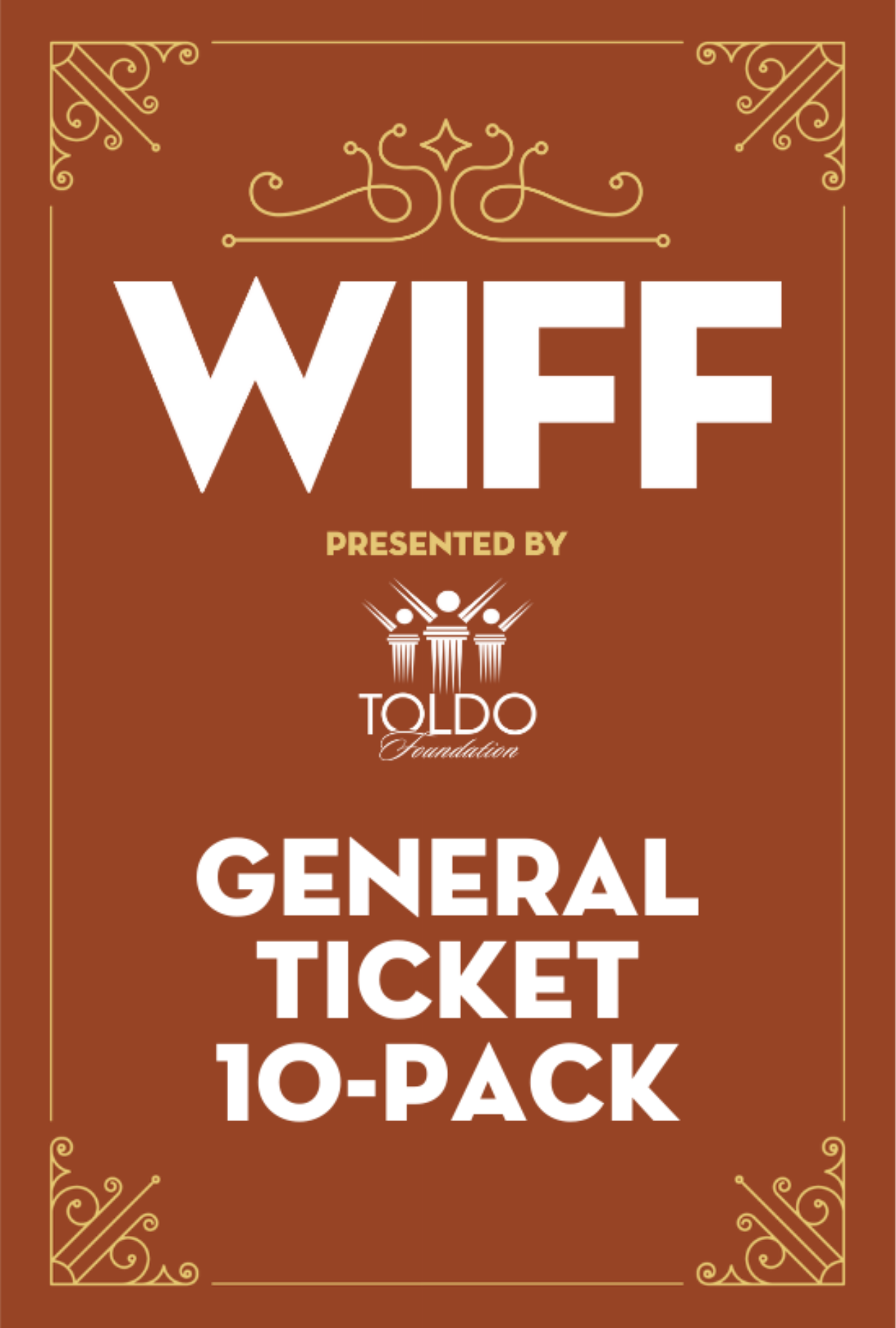 2023 GENERAL TICKET 10-PACK
Experience the thrill of the festival with our WIFF General Screening 10-Pack. Dive into the world of film and embark on a cinematic experience that will leave you wanting more.

What's Included:
Ten General Film Screenings: Get ready for an exciting lineup of films that cater to every taste. Our extensive film slate offers a diverse range of world-class cinema.

Ultimate Flexibility: With the 10-Pack, you have the freedom to choose any ten general screenings that pique your interest, while saving you money. With the 10-pack you save a total of $20.

How It Works:
1. Purchase Your 10-Pack: Buy your 10-Pack online or at our box office and get a ticket order.

2. Get Your Ticket Vouchers: Patrons must come to the box office and use that ticket order to collect ten general ticket vouchers. [109 University Ave W – (ArtCite) from Thursday, October 19 – Sunday, November 5]

3. Pick Your Films: Browse our extensive film catalog of over 300 screenings and select the ten screenings you wish to see.

The world of film is at your fingertips. Mix and Match any film, or bring a friend – ticket vouchers can be used by anyone.

4. Redeem Your Vouchers: At the box office or online (using the code and pin on the back of the voucher), exchange your vouchers for tickets to your chosen screenings.

5. Experience the Excitement: Join us for an unforgettable movie-watching experience.
Login to add to watchlist