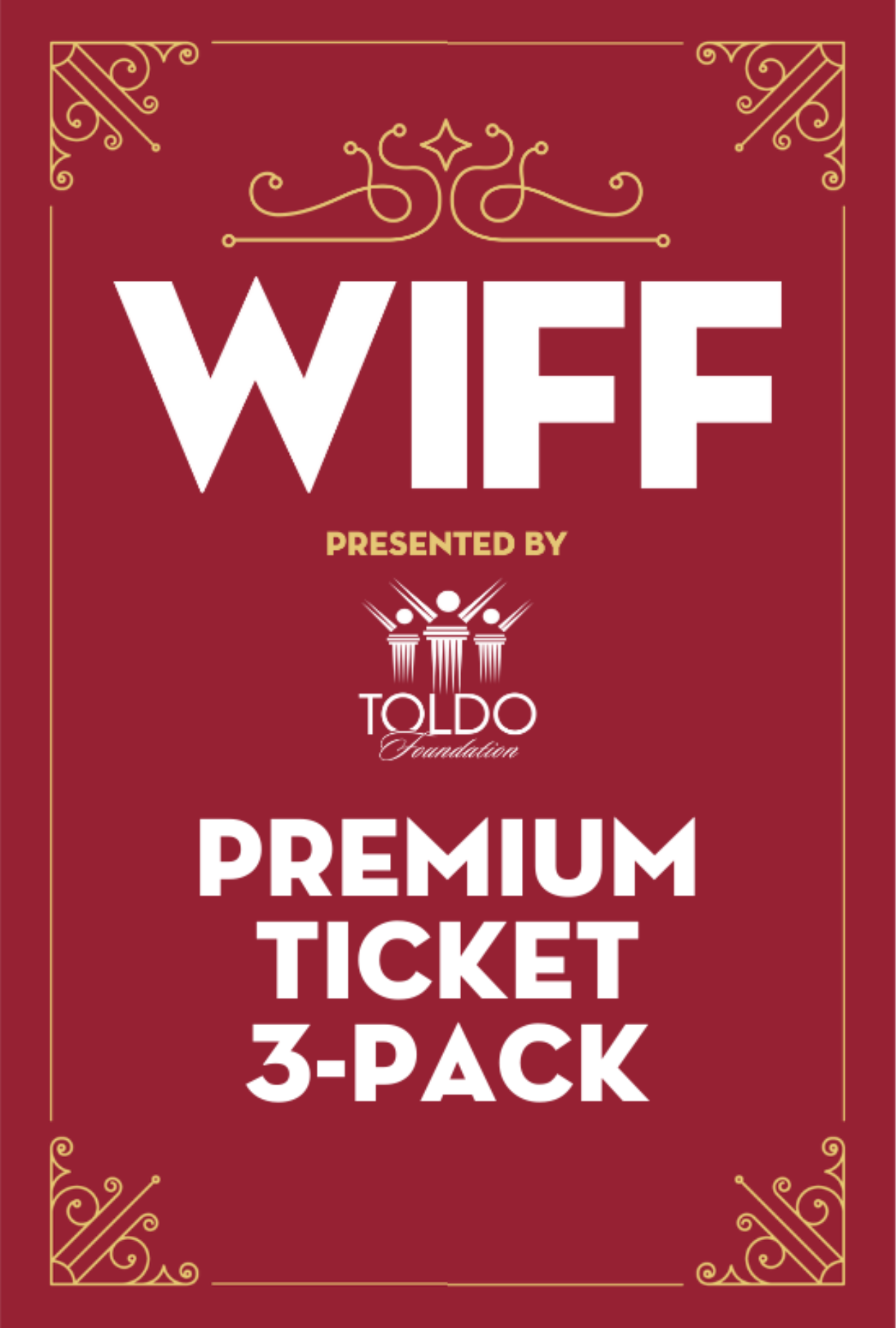 2023 PREMIUM TICKET 3-PACK
Get ready for an unforgettable cinematic experience with our WIFF Premium VIP 3-Pack! Dive into the most buzzworthy and anticipated films of the year and save big while you're at it.
What's Included:

Three Premium Film Screenings: Immerse yourself in the magic of cinema with three premium film screenings. These are no ordinary movies; they're captivating stories, breathtaking visuals, and unforgettable experiences.

Save $15: Experience world-class cinema without breaking the bank. With the 3-Pack, you save a total of $15.

How It Works:
1. Purchase Your 3-Pack: Buy your 3-Pack online or at our box office and get a ticket order.

2. Get Your Ticket Vouchers: Patrons must come to the box office and use that ticket order to collect three premium vouchers.

[109 University Ave W – (ArtCite) from Thursday, October 19 – Sunday, November 5]

3. Pick Your Films: Explore our premium film selection which include: THE POT-AU-FEU (Opening Night Film), 299 QUEEN STREET WEST (Closing Night Film), and THE PEASANTS (Centrepiece Film)

Mix and Match any of the above three. The world's best stories are waiting for you.

4. Redeem Your Vouchers: At the box office only, our friendly team of volunteers will exchange your vouchers for tickets to your chosen screenings.

5. Experience the Excitement: Join us for an unforgettable movie-watching experience.
Login to add to watchlist